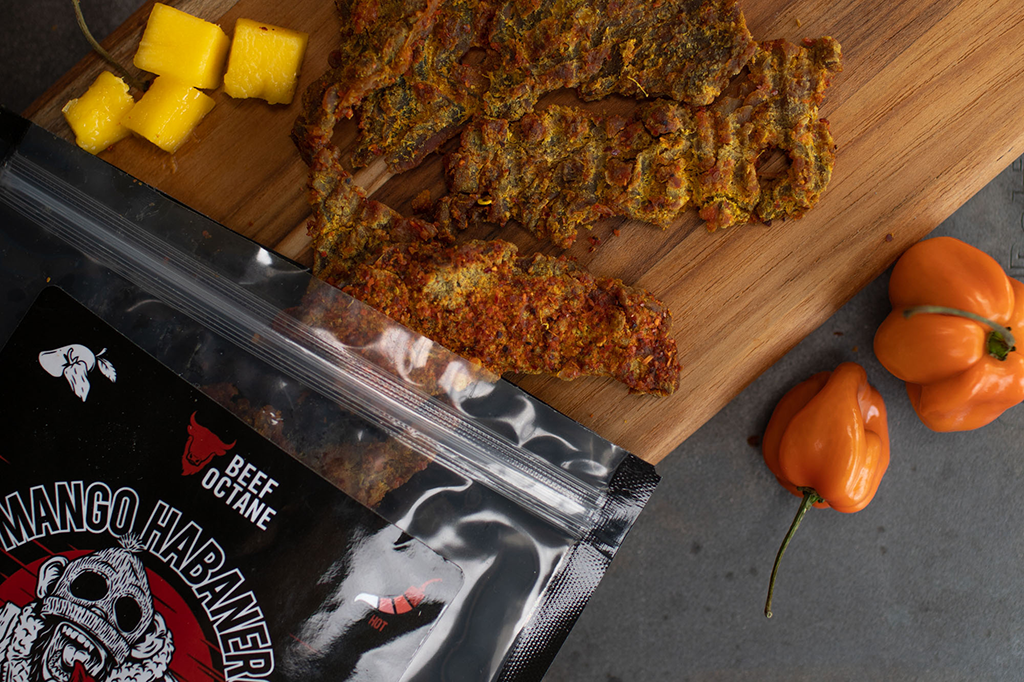 Jerky Being a Healthy Snack Alternative
Jerky is now an increasingly-popular healthy snack alternative, for athletes and everyday people alike. Made by cutting meat into long strips that are then dried, jerky is a great healthy snack to have. In this article, you are going to learn how jerky has shed its reputation of being an unhealthy snack bought on a whim at gas stations, and become something looked to for its health benefits. And now that you know you can enjoy it guilt-free, check out our shop for some the best jerky flavors available anywhere!
Health Benefits of Jerky
If you want more muscle, you have to give your body more protein. Jerky is especially high in protein since it's made from meats like beef, chicken, and turkey. It's also naturally lean, given the low amount of fat content it contains. Fat isn't something that dries, which is why it gets trimmed off during the drying and curing process. This makes it very lean and healthy.
Being lean meat makes it high in protein. You want those amino acids that muscles need to grow and repair themselves. Protein also provides a great deal of energy as a food source, so if you're running on fumes, jerky is a great way to get a little boost. Since there's very little difference in how much protein you are getting in the same amount of jerky, regardless of what meat it comes from, you can essentially get the protein you want whether it's beef, chicken, or turkey.
Jerky also has an essential mineral called zinc. For example, in an ounce of beef jerky, you get 2.3 mg of zinc, which will propel you into getting enough of your daily recommended intake. The reason you want zinc so bad is that it supports your immune system. When you don't get enough zinc, you will find that wounds heal slower, and you even can start losing your senses of taste and smell!
Jerky is high in protein, but also has a bit of fat that is beyond the excess fat removed from the meat before getting cured. This is actually a positive, because your body needs fat to reduce inflammation and support your brain's health. After all, your brain is essentially a big blob of fat. Around half of the calories in beef jerky, for example, come from fat. To keep this snack healthy, you simply need to avoid devouring an entire bag of jerky all at once.
Since jerky is high in protein and relatively low in fat, you will also be glad to hear that it's low in carbs. When various kinds of flavorings are not accounted for, jerky has an incredibly low carb-count, which makes it a great low-carb snack.
Jerky Is a Healthy Snack Alternative
With a history going back to Native Americans, who invented beef jerky to preserve meats over winter, this snack has a long history. Today, jerky is usually preserved by using salt and heat and includes delicious spices to enhance the flavor.
 
Now that you know that jerky is actually a healthy snack alternative, you should go ahead and grab some to have as an everyday snack. Beef Octane is dedicated to providing the best beef jerky around — visit our shop to see for yourself!